Motorcycle Wreckers Ballarat
Welcome to Motorcycle Wreckers Ballarat, the leading provider of used and aftermarket motorcycle parts in Ballarat, Australia. With over 15 years of experience, we are the number one choice for motorcycle enthusiasts looking for quality components at affordable prices.
Get a quote now by calling us at 0408795705 or filling out the online form!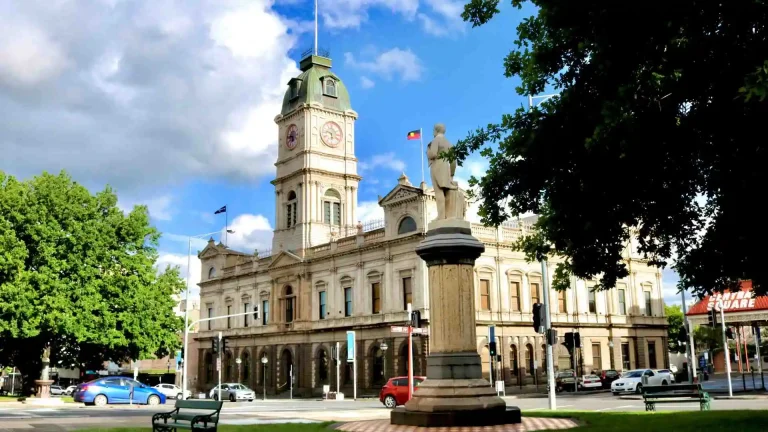 Your One-Stop Shop for Quality Used Motorcycle Parts & Motorcycle Wrecking
Motorcycle Wreckers Australia provides wrecking and disposal services for motorcycles in Australia.
We offer services for a wide range of motorcycles from popular brands like Suzuki Motorcycle, Honda Motorcycle, Kawasaki Motorcycle, BMW Motorcycle, Aprilia Motorcycle, Ducati Motorcycle, Husqvarna Motorcycle and Yamaha Motorcycle.
Whether you're looking for a project bike or quality used parts for your old motorcycle, we have you covered.
Contact us at 0408 795 705 or fill out the form for more information.
Aprilia Motorcycle Wreckers
Experience eco-friendly Motorcycle Dismantling services, preserving valuable parts for reuse. Our expert team ensures responsible recycling for a sustainable and cost-effective solution.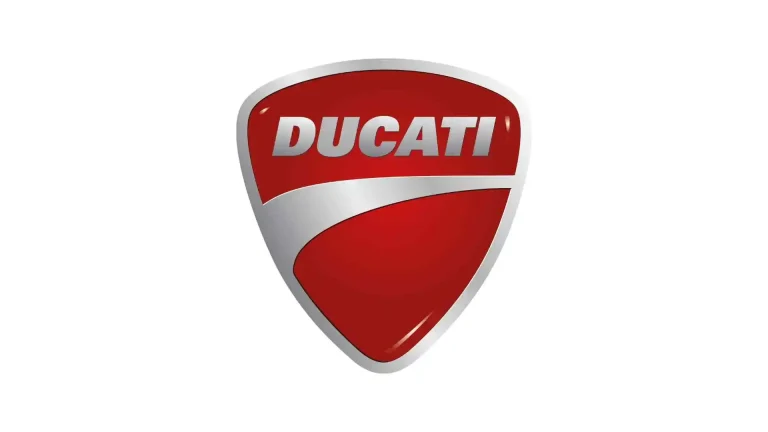 Ducati Motorcycle Wreckers
Streamlined Motorcycle Spare Parts Supply for all your riding needs. Find quality parts and accessories with fast delivery, ensuring a smooth and reliable ride.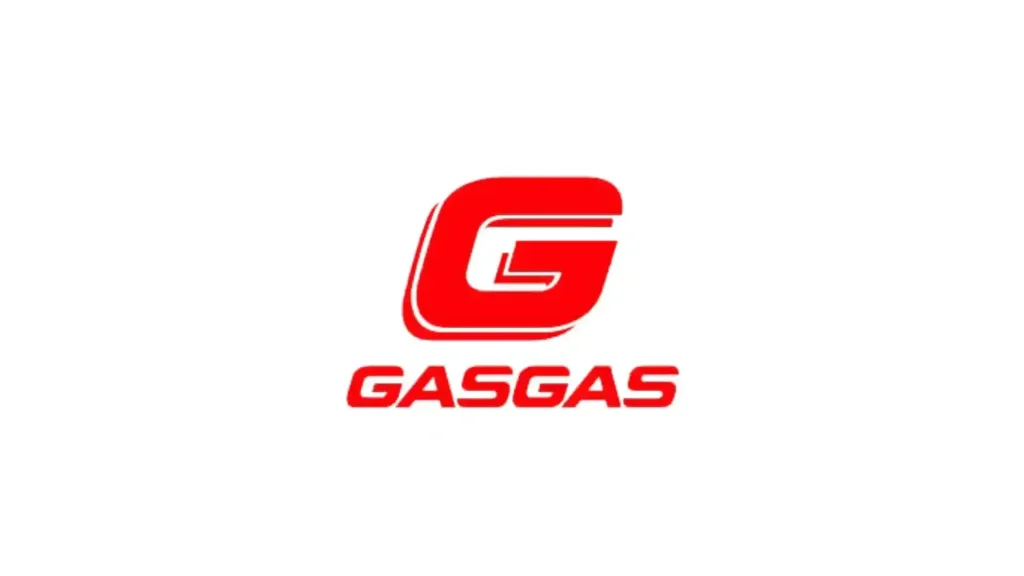 Gas Gas Motorcycle Wreckers
Maximize reuse and minimize waste. Sustainable solutions for responsible motorcycle disposal and environmental benefits.
Honda Motorcycle Wreckers
Get back on the road with our expert mechanics. Fast and reliable service for your riding satisfaction.
Husqvarna Motorcycle Wreckers
Revive Your Ride with Motorcycle Restoration. Expert craftsmanship to bring your classic bike back to life, preserving its timeless beauty.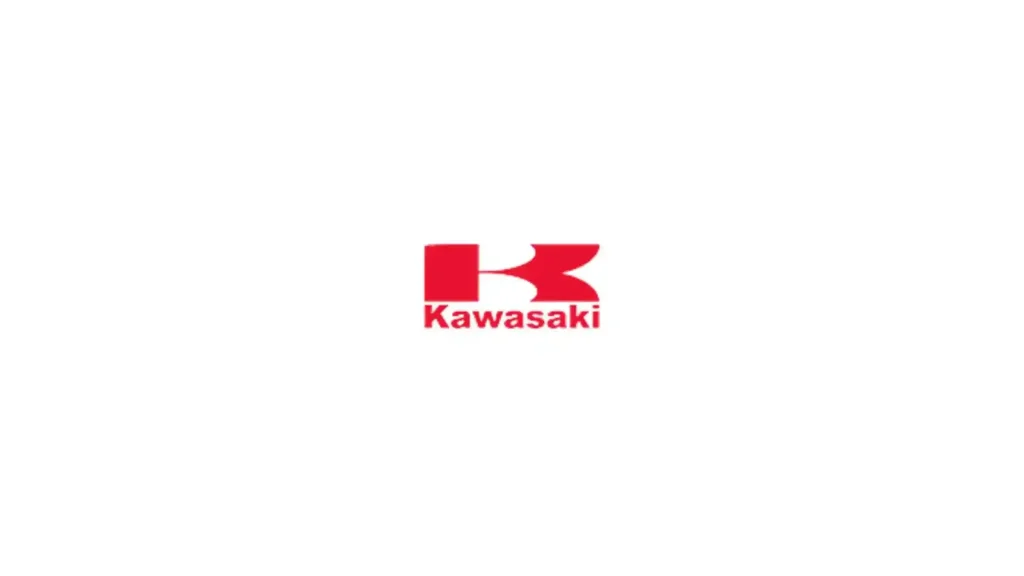 Kawasaki Motorcycle Wreckers
Find quality used parts and accessories, cost-effective solutions for your bike's needs.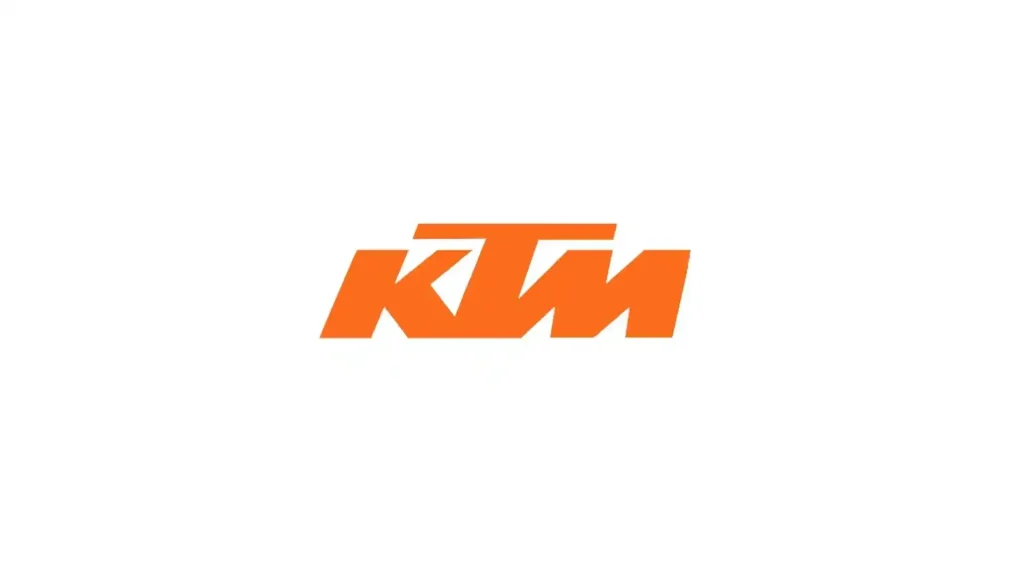 KTM Motorcycle Wreckers
Trust us for a hassle-free and efficient service, clearing your path to safety and peace of mind.
Suzuki Motorcycle Wreckers
Responsible and eco-friendly solutions for the sustainable removal of your old bikes.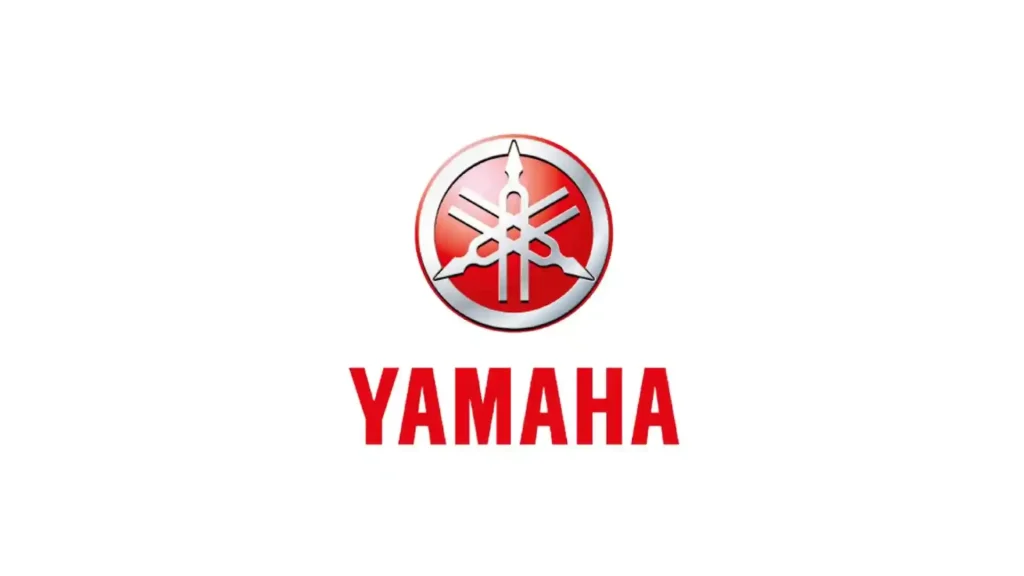 Yamaha Motorcycle Wreckers
Sustainable disposal and recycling for your retired bikes, minimizing environmental impact.
Why Choose Us: Reliable Motorcycle Wreckers in Ballarat Vic
There are many great reasons to choose Motorcycle Wreckers Ballarat for your used motorcycle parts needs:
Huge Range of Parts and Accessories
With a stock of over 10,000 components, we likely have the part you need right here in our warehouse. We carry a vast selection of parts for various makes and models including:
Engines & Engine Parts

Wheels & Tyres

Suspension & Brakes

Frames & Bodywork

Electrics & Instruments

Exhausts & Filters

Controls & Cables
No matter what you ride, we've got you covered!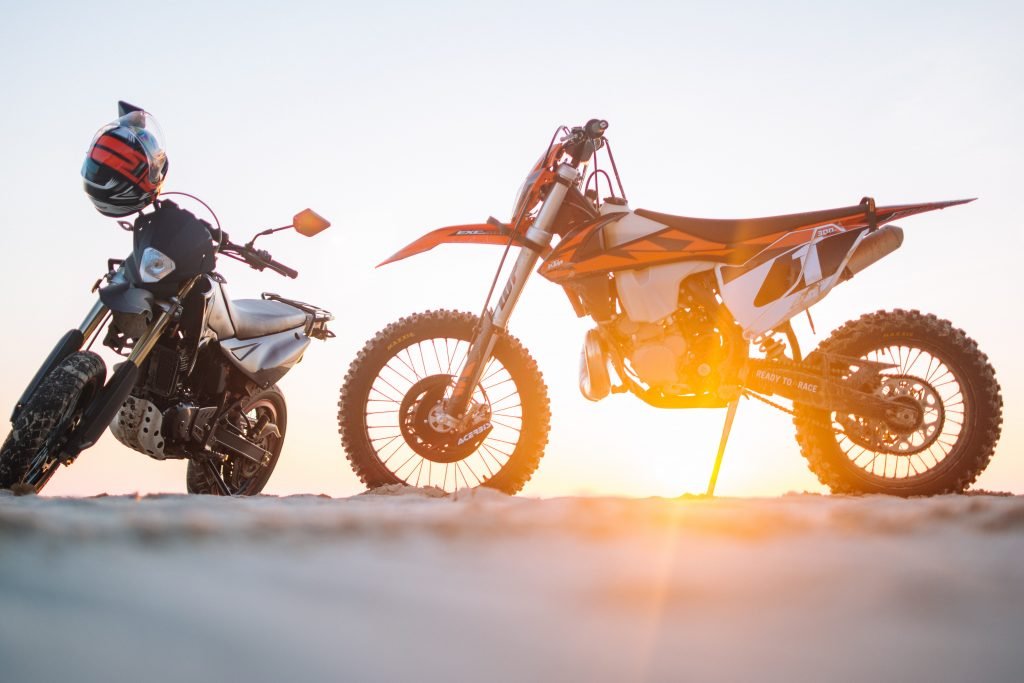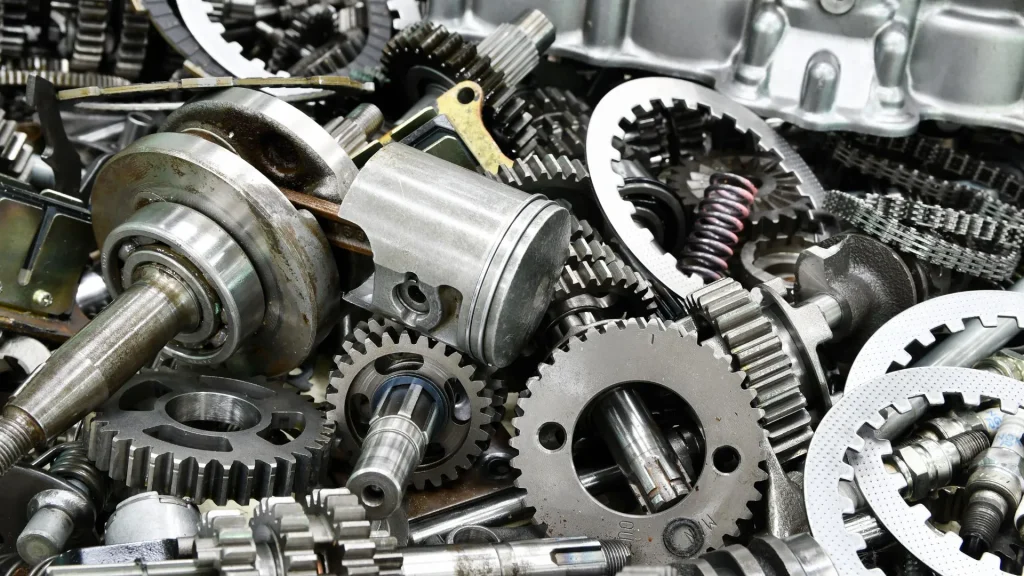 Motorcycle Parts Ballarat
At our wrecking facility located in the heart of Ballarat Central, we are known as the go-to Motorcycle Wreckers Ballarat for dismantling damaged, old, and used motorcycles to salvage reusable parts.
As trusted wreckers in the VIC Ballarat region, we maintain a comprehensive inventory of second-hand parts for a wide array of makes and models, including Honda, Yamaha, Suzuki, Kawasaki, KTM, Husqvarna, BMW, Triumph, and more.
Our team of experts at Ballarat Motorcycle Wreckers is dedicated to ensuring the highest quality standards. Each part is meticulously cleaned and rigorously tested before being listed for sale, guaranteeing that you receive reliable components that will keep your ride smooth and pleasant.
We invite you to browse our extensive catalogue, which boasts over 10,000 parts and accessories. Whether you're looking to repair, upgrade, or customize your motorcycle, our selection is sure to meet your needs.
For those in the Vic motorcycle community, including the suburb of Wendouree and the broader VIC Ballarat area, who cannot find the specific part they require, our knowledgeable staff at Wreckers Wendouree is always on hand to assist in locating the perfect component for your bike.
Plus, we ensure prompt nationwide delivery, bringing your needed parts right to your doorstep across Au, making us the preferred auto wreckers in the region.
Rely on us, the esteemed Ballarat motorcycles parts recycler, for used motorcycle parts that are budget-friendly and high-quality. Get in touch with us today if you are searching for motorcycle parts in the Ballarat area.
Our commitment to excellence and customer satisfaction makes us the first choice for riders and enthusiasts who demand the best for their motorcycles.
High-Quality Used Parts Ballarat
We understand the importance of quality when it comes to motorcycle components. That's why each used part is thoroughly cleaned, tested, and inspected by our experienced mechanics before being listed for sale. This ensures you get reliable parts that will perform for years to come.
Affordable Prices
Our used motorcycle parts are far more affordable than buying new OEM components. You can save 40-70% off regular prices. Whether you need to repair or upgrade your bike on a budget, we have reasonably priced parts to meet your needs.
Fast Nationwide Delivery
We offer prompt dispatch and delivery of motorcycle parts across Australia. Most orders ship the same or the next business day. With cheap shipping rates, you'll have your components without delay.
Exceptional Service
Our team has extensive knowledge of motorcycle makes and models. We are specialists and provide honest advice to help you pick the right parts. Feel free to call, email, or chat with us online if you need assistance or have any questions. First-class customer service is our priority.
Easy Online Ordering
Our user-friendly website makes finding and ordering parts a breeze. Simply browse our catalogue of over 10,000 parts, add items to your cart, checkout online and we'll deliver to your door. We accept all major credit cards for your convenience.
The Motorcycle Wrecking Ballarat
Process
Wondering how we source high-quality used motorcycle parts? Here's an inside look at our motorcycle wrecking process:
Ballarat Motor Cycle Wreckers: Sourcing Motorcycles
We source used, damaged, crashed, and end-of-life motorcycles from various channels including:
Insurance company trade-ins

Private sellers

Mechanic shop trade-ins

Government and police auctions
We handpick motorcycles that still have usable parts. Vintage bikes, newer models, on-road, off-road, common or rare – we salvage them all!
Dismantling Motorcycles
Our technicians thoroughly dismantle each motorcycle and identify every reusable part. Components are carefully removed, keeping crucial fasteners and hardware intact. Parts are grouped into categories and inspected.
Cleaning & Testing
Individual parts are meticulously cleaned to remove any dirt, debris, or contaminants. Our mechanics then test and assess the condition of each component. Only parts that meet our quality standards are approved for listing.
Wreckers Ballarat: Cataloging & Storage
Quality-checked parts are catalogued with details like make, model, year, description, and product codes. They are packaged and stored systematically in our climate-controlled warehouse ready for quick order fulfillment.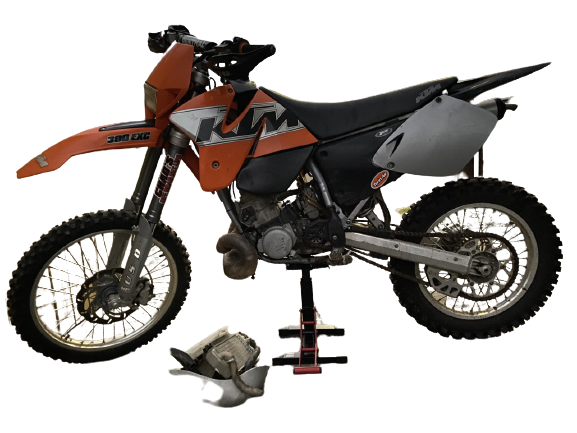 Order Fulfillment & Delivery
When you place an order, our warehouse staff pick, pack, and ship your parts promptly. Most orders are dispatched the same or the next business day. We use reliable couriers to deliver your components safely to your door.
Follow along as we take you through the wrecking process!
Our technicians dismantle used motorcycles for reusable parts

Used components are thoroughly tested before being approved for sale

Parts are systematically cataloged and stored in our warehouse

Orders are promptly packed and shipped to customers
By wrecking used motorcycles in-house, we can provide you with quality pre-tested parts for your bike at an exceptional value.
Wide Range of Used Motorcycle Parts Ballarat
As Ballarat's premier motorcycle wreckers, we dismantle all makes and models. Here's a sample of the vast range of used parts available in our online store:
Japanese Bike Parts
Yamaha:

R1, R6, MT07, MT09, Bolt, Virago, TW, TTR, WR, YZF

, YZ, TT, XT

models, and more

Honda:

CBR, CB, CR, CRM, SL , XL, XR, CRF, VT, VFR, VTR, CBX, GL models and more

Suzuki:

GSX, GSXR,

RM , DR ,

RMZ, RMX, DRZ, SV650, Bandit, Intruder models and more

Kawasaki:

ZX, KX, KLX, KLR,

KX, KDX, KXF,

 Ninja, Vulcan, Z models and more
European Bike Parts
KTM:

Duke, RC, Adventure, Enduro, SX, EXC models and more

Husqvarna:

Svartpilen, Vitpilen, 701, 401, TE, FE

, TC

models and more

Triumph:

Bonneville, Speed Triple, Street Triple, Tiger, Thruxton models and more

Ducati:

Monster, Panigale, Multistrada, Scrambler, SuperSport models and more

BMW:

R NineT, GS, S1000RR, F, K, R models, and more
Whatever motorcycle make or model you ride, we likely have parts and accessories to fit your needs. Browse our online catalog today or reach out if you need help finding specific components
How to Find Parts for Your Motorcycle
Not sure where to begin when searching for parts for your motorcycle? Follow these simple steps to locate compatible components in our catalog:
1. Know Your Motorcycle Details
Having information like make, model, year, and VIN number will make it easier to pinpoint parts. For example, "2020 Yamaha MT-07".
2. Browse Parts by Category
Search our online store by the part category you need like "engines", "wheels", or "exhausts". Then you can filter by fitment.
3. Use Fitment Filters
Once you select a category, use the fitment filters on the left sidebar to narrow down parts for your specific make & model.
4. Search by Part Number
If you have the OEM part number, you can search for the matching aftermarket replacement part number in our catalog.
5. Ask Our Experts
Not finding what you need? No problem! Just call, email, or chat with us for personalized help locating parts for your motorcycle.
With thousands of parts across various makes, models, and years, we understand that searching for the right components can be tricky. Our knowledgeable staff is here to guide you to compatible parts for your bike. Contact us anytime for assistance!
Why Buy Used Motorcycle Parts?
Purchasing pre-owned motorcycle parts from a wrecker has several advantages:
Save Money
Used parts are much cheaper than brand-new OEM components. You can expect to save 40-70% buying second-hand. Why pay more if you don't have to?
Get Quality Parts
Our used parts are cleaned, tested, and inspected to ensure they meet strict quality standards. We only sell reliable components that will perform like new ones.
Keep Older Bikes Running
It's getting harder to find new parts for discontinued or vintage models. Used parts from our inventory keep older motorcycles on the road.
Good for the Environment
By reusing parts rather than manufacturing new ones, motorcycle wrecking contributes far less to pollution and waste. It's recycling at its best!
Customize Your Ride
Used parts allow you to customize or upgrade your motorcycle affordably. Change the look and performance without blowing your budget.
So don't wait to fix or enhance your bike. Browse our catalog of high-quality used motorcycle parts today and save!
We Buy Motorcycles & Parts
Have an old, damaged, or non-running motorcycle taking up space? Or motorcycle parts you no longer need? Motorcycle Wreckers Ballarat buys bikes and components in any condition!
We Buy:
Old/Used Motorcycles

Crashed Motorcycles

Non-Running Motorcycles

Salvaged Motorcycles

Abandoned/Stored Motorcycles

Plus Dirt Bikes, Jet Skis, ATVs, Scooters, and more!
Bring us your pre-loved bikes, parts, and gear! We pay top cash for motorcycle-related items in any condition.
How Our Buying Process Works
Call or Email Us

– Tell us what items you have for sale. Send photos if possible.




We Quote a Price

– We will provide a fair, hassle-free quote based on make, model, condition, parts, etc.




Accept our Offer

– If you accept our instant quote, we can schedule a pickup.




We Pick Up

– Our truck will come and load your items for free. Fast and convenient!




Get Paid Cash

– Accept payment on pickup. You get money and free up space quickly!




Selling your pre-owned motorcycle, parts, or gear to us takes the hassle out of private sales. No fees, no fuss! Contact us today to get an instant cash offer. We make motorcycle-related buying and pickup easy.
Your One-Stop Shop for Quality Used Motorcycle Parts & Motorcycle Wrecking
Motorcycle Wreckers Australia provides wrecking and disposal services for motorcycles in Australia.
We offer services for a wide range of motorcycles from popular brands like Suzuki Motorcycle, Honda Motorcycle, Kawasaki Motorcycle, BMW Motorcycle, Aprilia Motorcycle, Ducati Motorcycle, Husqvarna Motorcycle and Yamaha Motorcycle.
Whether you're looking for a project bike or quality used parts for your old motorcycle, we have you covered.
Contact us at 0408 795 705 or fill out the form for more information.
Nationwide Shipping From Our Ballarat Warehouse
No matter where you are in Australia, we can deliver used motorcycle parts from our Ballarat warehouse straight to your door.
Fast Delivery: 

We ship most orders within 1 business day. Express shipping gets your parts to you even quicker.

Affordable Rates: 

You get cheap shipping costs around Australia. The more you buy, the more you save!

Secure Packaging: 

Parts are carefully packaged to prevent damage during transport. Fragile items have extra padding.

Tracking Included: 

Your order has a unique tracking number so you can follow the shipment every step of the way.

Australia-Wide Coverage: 

We partner with reliable couriers to deliver parts in all states/territories including remote areas.
Don't pay premium prices at your local dealership. Buy used parts online and get quick, low-cost delivery from our strategically located Toowoomba warehouse. We ship to all motorcycle enthusiasts nationwide!
How To Place An Order With Us
Placing an order for used motorcycle parts with us online is simple:
Browse Our Catalog:

Use the search bar or browse category tabs like Engines, Lighting, Tires/Wheels. Filter by fitment if needed.

Add to Cart:

When you find a compatible part, click "Add to Cart". Continue shopping and adding items.

Proceed to Checkout: 

Once finished, click the cart icon and proceed to checkout.

Enter Details: 

Provide your contact details. Enter the shipping address. Select shipping method.

Make Payment: 

Pay quickly and securely via credit card – Visa, Mastercard, AMEX, and PayPal accepted.

Track & Receive: 

You'll receive an order confirmation with tracking info to follow your delivery. Parts arrive within days!
We make ordering used motorcycle parts online an easy and convenient process. In just minutes, you can browse our extensive catalog, checkout securely, and have parts shipped to your address. Complete your order today!
Common Used Motorcycle Parts We Stock
Here are some of the most commonly used motorcycle parts and accessories we stock in our Ballarat warehouse:
Engines

Transmissions

Carburetors

Wheels

Tires

Brake Discs

Brake Calipers

Suspension

Shocks

Forks
Fenders

Gas Tanks

Fairings

Mirrors

Handlebars

Grips

Levers

Controls

Air Filters

Radiators
Exhausts

Starters

Lighting

Gauges

Covers

Frames

Swingarms

Foot Pegs
This is just a small sample of the thousands of parts and accessories we have salvaged from used motorcycles. Browse our entire catalog to see everything we currently have in stock! We are constantly getting new inventory.
Featured Used Motorcycle Parts
Here are a few of our best-selling and most popular used motorcycle parts and accessories currently available:
2015 Yamaha YZF-R3 Engine

KTM 350 exc 2005  Engine

2007 Suzuki GSX-R1000 Engine

2017 Kawasaki KX450F 2016  Engine
Pirelli Sport Demon Front Tire

Dunlop GP Racer Rear Tire

Honda CBR Brake Discs

Yamaha R1 Aluminum Wheels
Akrapovic Slip-On Exhaust

Yoshimura RS-4 Full Exhaust

Two Brothers Racing S1R Slip-On Exhaust

Competition Werkes Slip-On Exhaust
2020 KTM Duke 390 Subframe

2019 Yamaha R3 Tail Section Frame

2015 Suzuki GSX-R Front Section Frame

2016 Honda CBR Rear Subframe
Shop these top trending used parts and many more in our online store! Change the look or performance of your motorcycle without blowing your budget. Browse our catalog today.
Why Choose Our Used Parts?
Here's why you should choose used motorcycle parts from Motorcycle Wreckers Ballarat:
✅ Extensively Tested Quality ✅ Greater Availability ✅ Cost Savings of 40-70% Off New ✅ Fast Shipping to Your Door ✅ Easy Online Ordering ✅ Fitment Guarantee ✅ Backed by Our Warranty ✅ Environmentally Friendly
You get the perfect combination of premium quality, value, and convenience along with the peace of mind of our fitment guarantee and warranty on parts. Discover why we are Ballarat motorcyclist's #1 choice for used components!
Reviews From Happy Customers
See what our customers have to say about the savings, quality, and service they've experienced:
Saved 50% on a Radiator
"I needed a new radiator for my Yamaha R6 but didn't want to pay dealer prices. Motorcycle Wreckers Ballarat had a used one in great condition for half off retail. Fit my bike perfectly and works great!" – Brad S. Ballarat.
High-Quality Parts
"The used fairings I bought looked practically new when they arrived. Much better condition than I expected for used parts. The price was awesome too." – Lucas
Frequently Asked Questions